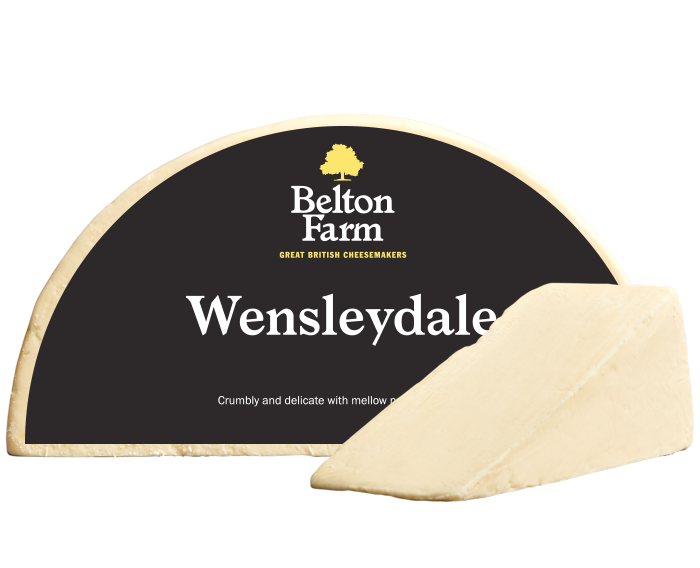 Wensleydale
We make our Wensleydale to a traditional bespoke recipe that gives the cheese its distinctive characteristics. Wensleydale is crumbly and delicate with mellow notes of honey.
SIZES
20kg Block
4 x 5kg Block
8 x 2.5kg Block
4kg Wheel
2kg (1/2 Wheel)
SERVING SUGGESTIONS
Ideal for crumbling onto salads or as part of a sandwich with crisp fresh salad

Melt over your favourite meat.
An afternoon treat with a slice of fruit cake or tea bread
BEER AND WINE PAIRINGS

 – Sauvignon Blanc

 – Merlot

 – Full flavoured premium bitter with a rich, fruity aroma